Big started moving up the ladder with the Federal Prison in 1999. Our family began moving from state to state to follow her career. The first transfer was to Miami.
Miami was a culture shock to us. We had lived in a small town in New Mexico and were not used to the crazy traffic and the amount of people. We learned to get used to it and learned to become a part of the craziness.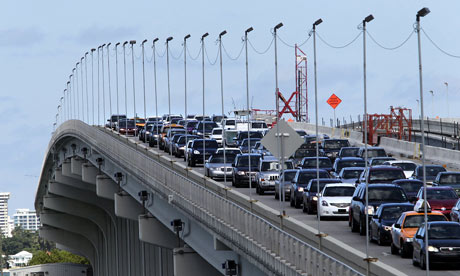 One of the nice things about living at sea level is never having to worry about snow! Your biggest worry becomes trying to decide which pair of shorts to wear for the day!
A couple winters ago in WV
We swam in the Keys on Christmas Day. How can you complain about that?
Key Largo
Having dinner at Snapper's in Key Largo
Enjoying a glass of wine and the view
Best squash and crab soup ever! Must find this recipe!
Who can resist fried shrimp, coleslaw and french fries?
Our house was in a sub-division located just a few blocks from the Miami Zoo. Naturally, we became members of the zoo and visited as often as possible. The best time to go, was in the morning. The animals were waking up and being fed and were full of energy. Many times we were privy to an unplanned show put on by the zoo's residents.

Getting a bath at Miami Zoo
We were very lucky to have wonderful neighbors. Matilde and her family lived next door to us. Matilde is from Columbia and married wonderful man whose family is from Cuba! There was a lot of heat and passion in that house!
We shared a lot of good times and laughs together. I can remember Matilde and I taking vegetarian cooking lessons together. I am not really sure either of our families appreciated the dishes we put in front of them.
There are so many wonderful memories of Florida. Most of them have Matilde and her family in them. I was so happy to travel with Big to Miami and have the opportunity see Matilde again! I look forward to her and her family visiting us and making more memories.

Having a glass of wine at Schnebly's Winery in Homestead, FL
By the way, I am not drunk in this photo! Matilde's grandson took the photo and got me with my eyes closed! Matilde had just had surgery on her eye lids and didn't want people to see her black eyes! Honestly, it is the truth!
Thanks for stopping by and visiting. I hope all of you have a wonderful Friday and a fantastic weekend.
Pin It Now!